MLS Power Search
More Than 35 Criteria
Free Daily Updates

Already a Member?
We Give you the Power
Use it Wisely
Tips on how to get the best search results
 
Atlanta Market Stats
Price Charts Going Back to
2001 for 32 local markets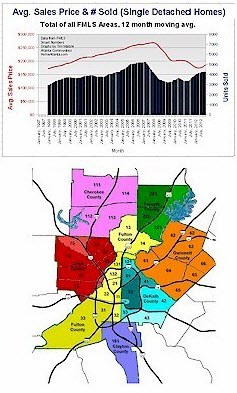 Property Tax Calculator
Compare 44 Areas
With/without
Homestead Exemption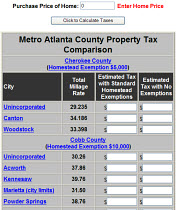 Global Atlanta Snapshots
A Look at Ethnic
Communities in the Atlanta Region
African Americans
Asian Indians
Bosnians
Brazilians
Central Americans
Chinese
Cubans
East Africans
Engl-Speaking Caribbeans
Ethiopians/Eritreans
Haitians
Iranians
Japanese
Koreans
Mexicans
Nigerians
Pakistanis
South Americans
Southeastern Asians
Russia/Former Soviets
Vietnamese
Atlanta Regional
Commission Reports
All Things Housing- Sept. 2012
State of the Atlanta Region: 2011
Exploring Census 2010 Data:
Race and Age Trends
Where High-Income and Low-Income Workers Live
A Decade of Change: Closer
Look at 2010 Census
ARC's Forecast for the Future
of Atlanta
ARC's Cities and Towns 2010
Growth and Change
Atlanta Information
Recommended Professionals:
Atlanta Home Loans
Get Pre-approved and shop rates
Popular Pages
Get Your Home Listed
Sample Listing Pages
Atlanta Condos for Sale
Atlanta Townhomes for Sale
Atlanta Home Listings for Sale
Atlanta Home Listings for Sale
Alpharetta Georgia Real Estate
Atlanta Town Homes for Sale
Atlanta Condos for Sale
Dunwoody Georgia Homes for Sale
Sandy Springs Georgia Real Estate
Lawrenceville Real Estate
Atlanta Intown Home for Sale
East Cobb Home for Sale
Norcross Home for Sale
Smyrna Home for Sale
Sandy Springs Home for Sale
Snellville Homes for Sale
Kennesaw GA home for Sale
Earn Money and Have Fun
Atlanta Paid Focus Groups
Chicago Paid Focus Groups
Dallas Paid Focus Groups
Boston Paid Focus Groups
Houston Paid Focus Groups
Free Government Cell Phones
Where We Do Business
Our market area is in the north metro Atlanta area.  We service Cobb County, north Fulton County, Dekalb County, Forsyth County and Gwinnett County.  We are very familiar with Sandy Springs, Dunwoody, Marietta, Roswell, Alpharetta, Buckhead, and Midtown. 
We have sold homes inside the perimeter and outside the perimeter.  We can't know everything so for clients who want to look for property in Peachtree City, Newnan, Stone Mountain, Douglasville, Macon and areas further out we will gladly recommend a good agent who specializes in those areas.
We help buyers negotiate with builders for residential new construction houses. New houses in Atlanta are hot right now. We can represent you in the purchase of your new house built by any of the following builders: Torrey Homes, MDC Homes, Centex Homes, Pulte Homes, Morrison Homes, Ryland Homes, John Wieland Homes, Winmark Homes, Meridian Homes, John Willis Homes, Benchmark Homes and many more home builders.
We can help clients find short term apartments for rent but normally we don't work with clients who are just looking for rentals.  We do help clients find Atlanta condos.  We can also help you purchase HUD homes in Atlanta.  We are an authorized agent with them and have the HUD key to get into HUD homes.  We have access to foreclosure homes that banks want to sell.
We love showing executive homes and luxury homes. We always like to know how people find our site.  Send us an email and tell us which search term you used. Some terms that we might be found by are realty Atlanta, Ga homes, Atlanta realty, condos Atlanta, Atlanta realestate, Atlanta property, houses Atlanta, Atlanta realtors, Ga houses, or realtors Atlanta.  Maybe you found us by typing in Atlanta MLS listings, or Atlanta MLS search, or MLS Atlanta GA. Hopefully we don't come up under nursing homes or funeral homes.
It is always amazing to me how the Internet can allow total strangers to find each other and build new business relationships.  It truly is becoming a small, interconnected world.